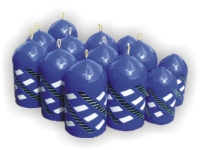 Knapp is the originator of the Polly Pig, urethane foam pipeline cleaner.
---
Knapp's patented Ultra-Seal Pig is the best sealing pig on the market.
---
Custom Foam Pigs
Knapp manufactures custom-designed urethane foam pigs for specific applications where dimensions and design of ordinary pigs just won't work.
---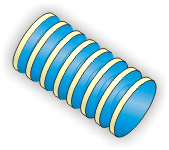 Polly Disc Pig
Originally known as the "Polly Sheep Pig" after its' resemblance to a Sheep's foot roller, Knapp has manufactured the foam-bodied Polly Disc Pig since 1988.
---